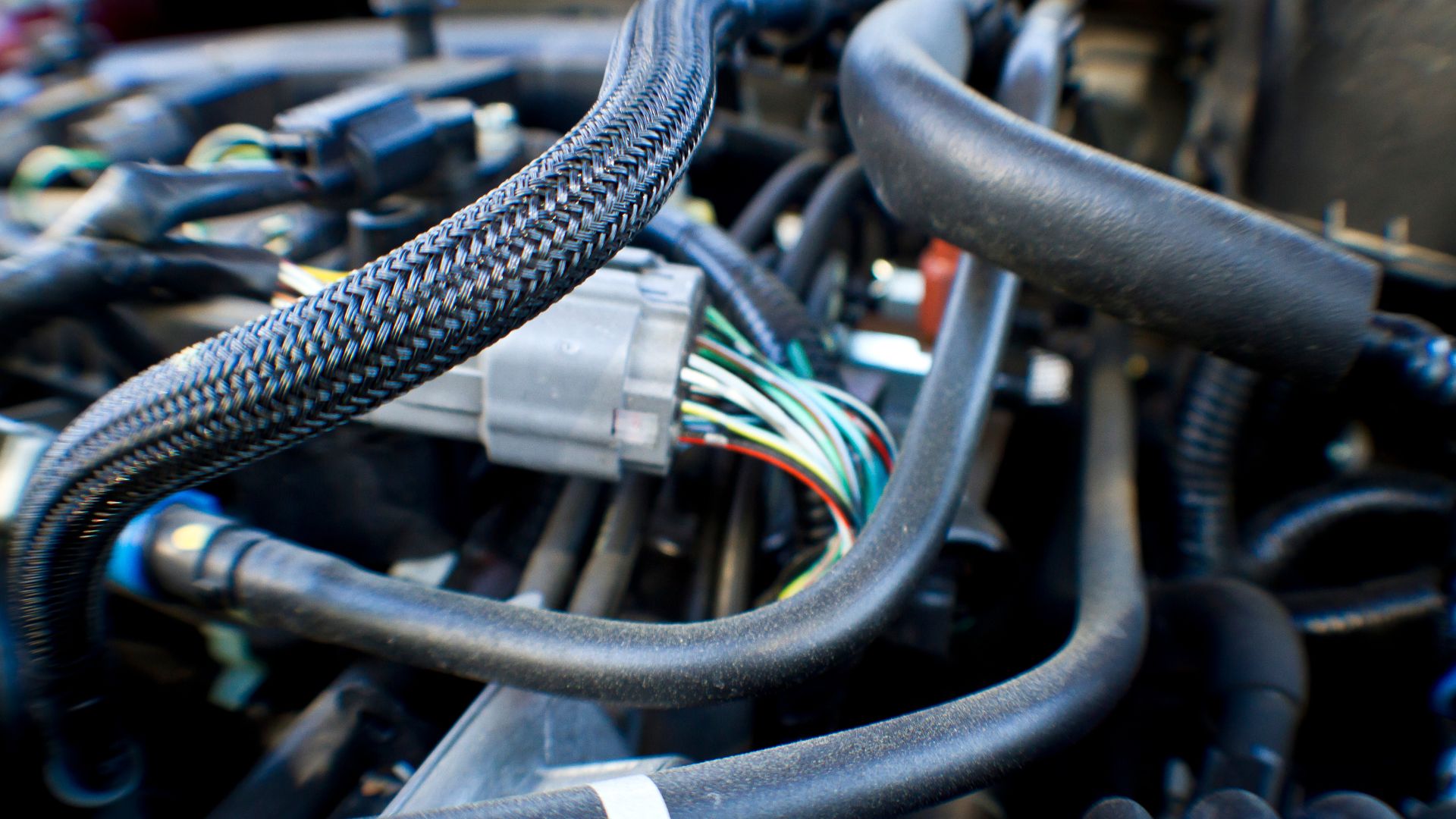 As a leader in the custom silicone hoses and tubing industry, Flex Technologies is asked often about our wonderful silicone hoses and tubing solutions. Below, we'll go over the top four frequently asked questions we hear. Shop our wide selection online, and enjoy free shipping on all orders over $50 in the continental U.S. today!
---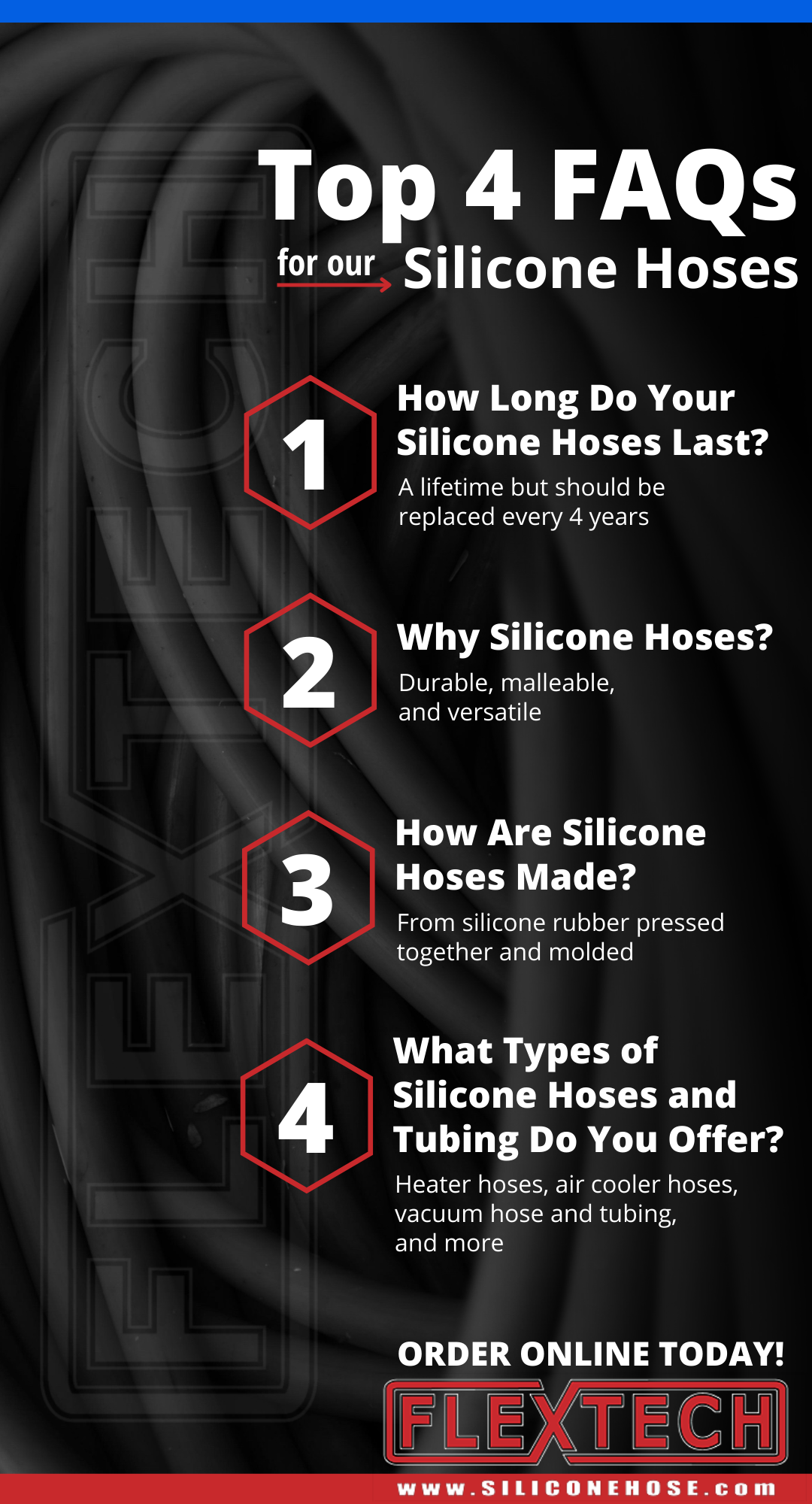 ---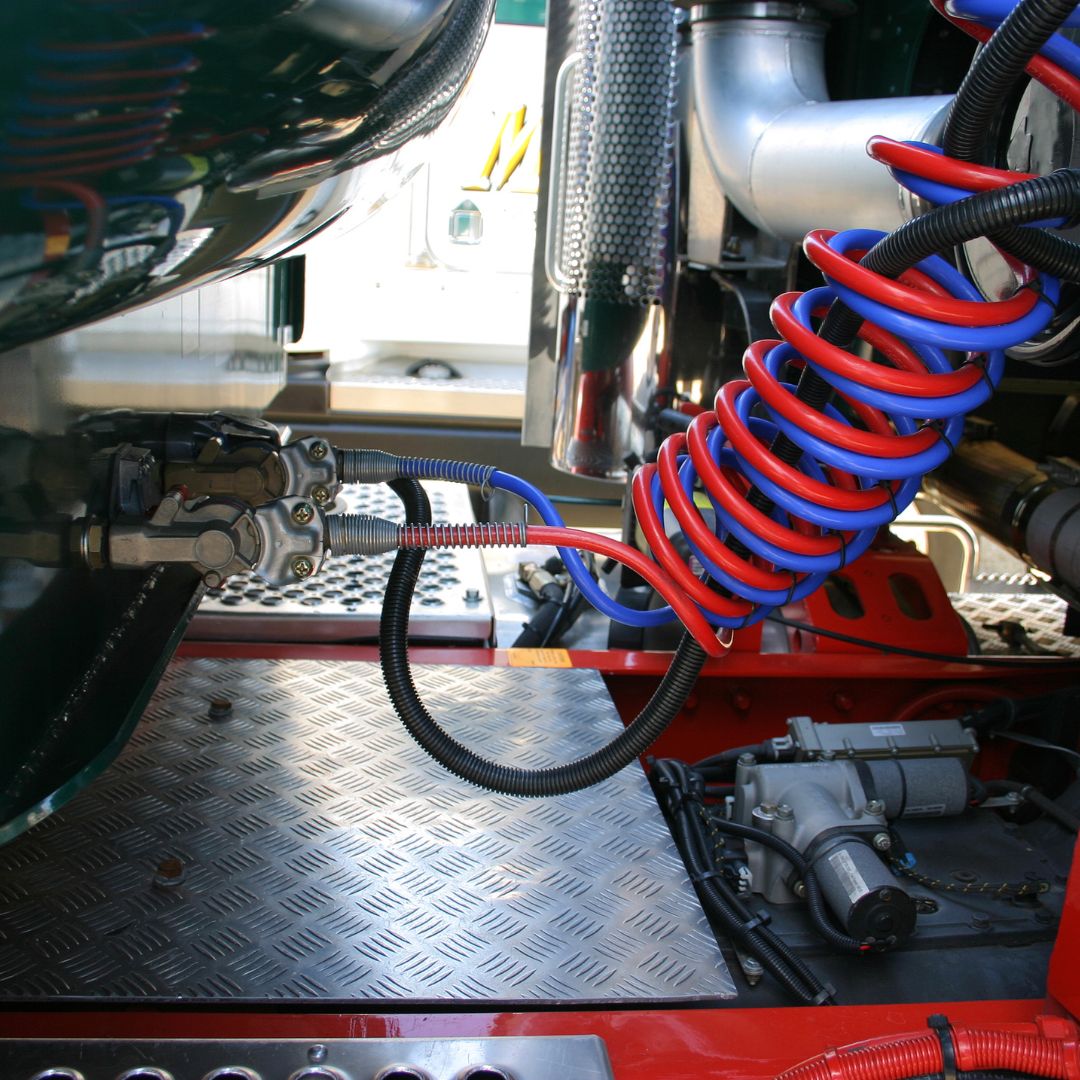 How Long Do Your Silicone Hoses Last?
Silicone is a very durable and extremely strong material, especially when compared to rubber hoses. They can last for years, even decades, with the proper care. Depending on your usage, you can expect your silicone hoses to last about four years with high use.
---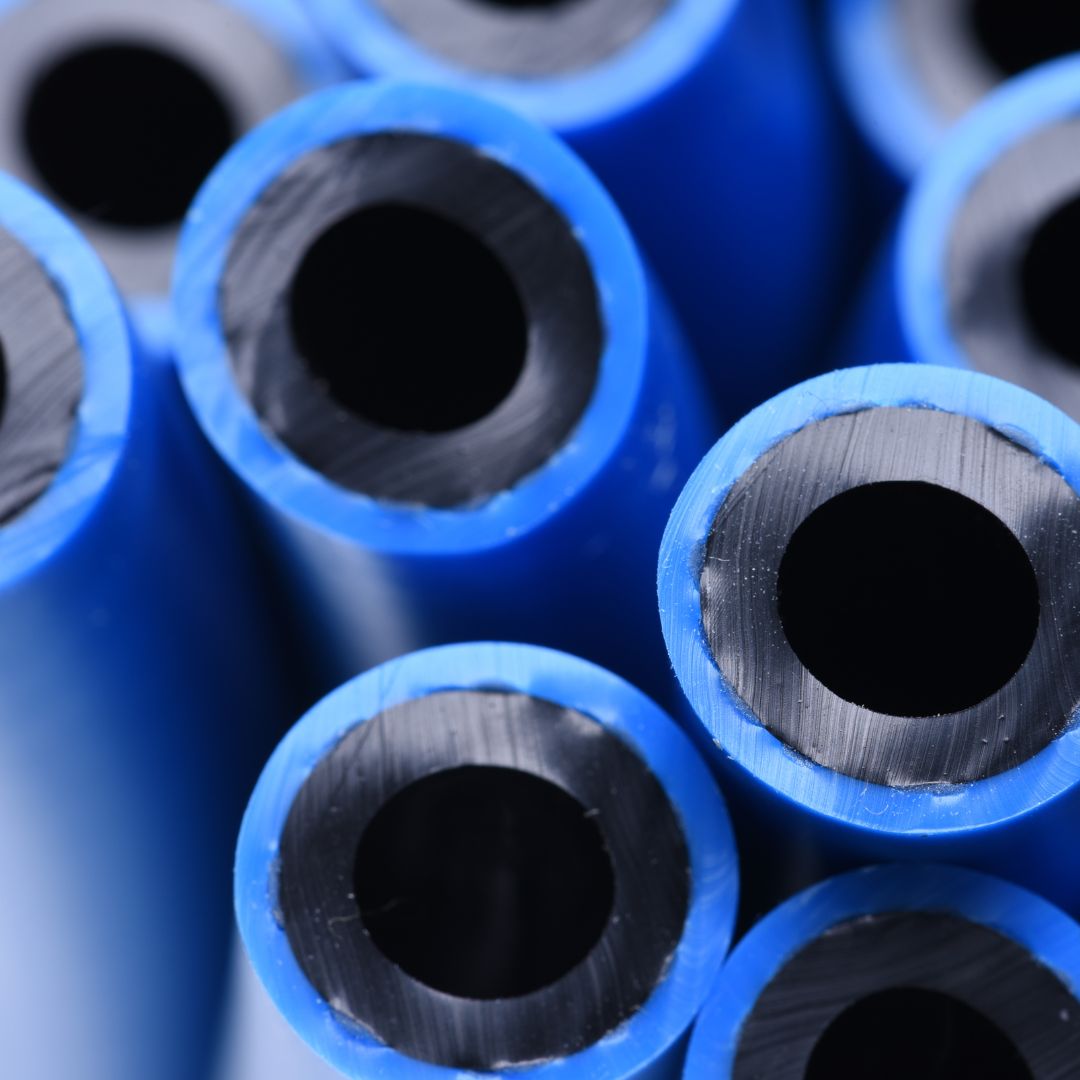 Why Silicone Hoses?
Silicone hoses are popular in many industries for a variety of reasons, one of them being their versatility and hundreds of applications. They can hold cold and hot liquids, handle extreme temperatures, and bend to your desired space.
---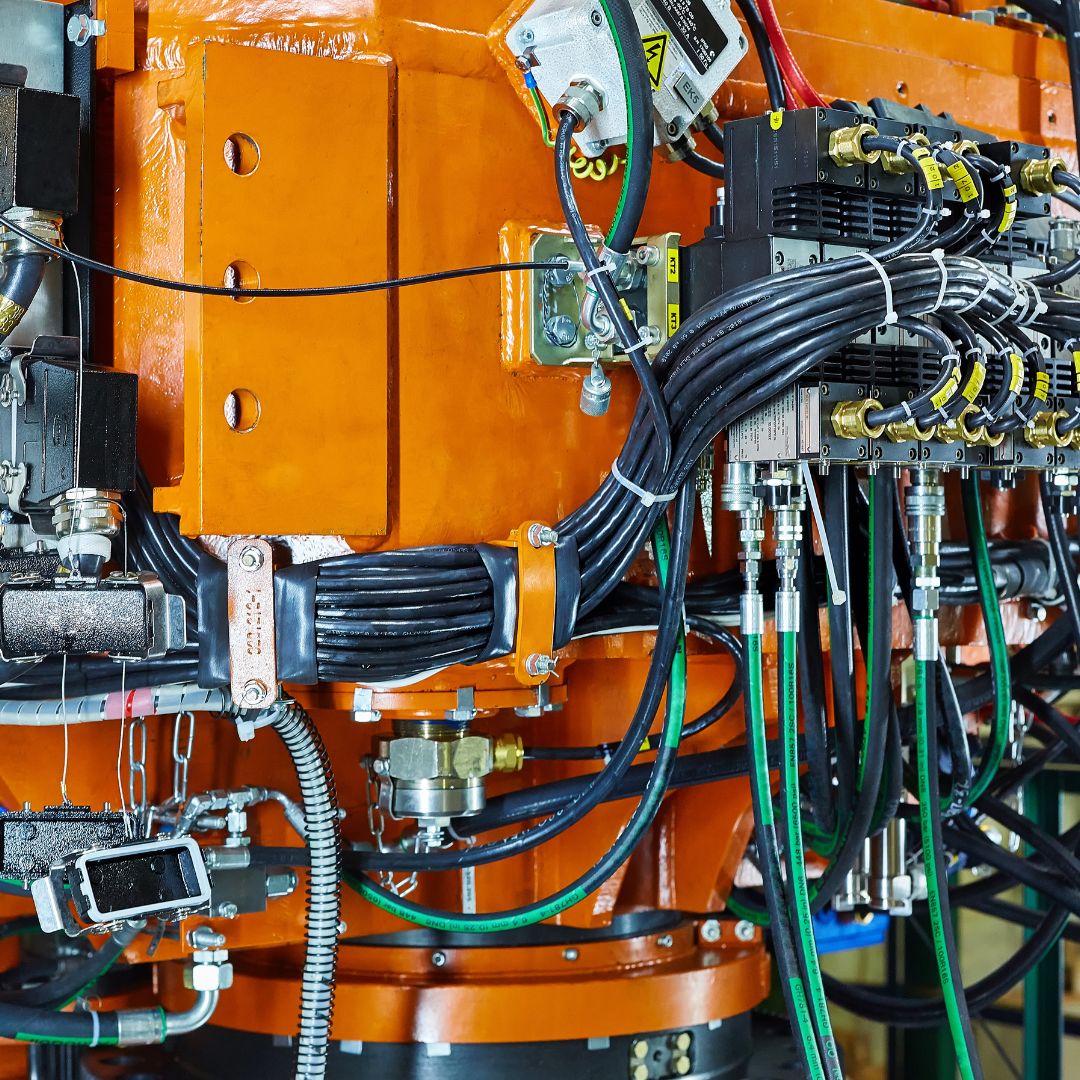 How Are Silicone Hoses Made?
Silicone hoses are made from silicone rubber, paints, and fabrics. The materials are pressed together into sheets and then cut and rolled. These silicone sheets are then molded into their desired shape. They are trimmed, inspected, and then cleaned for shipping to our customers.
---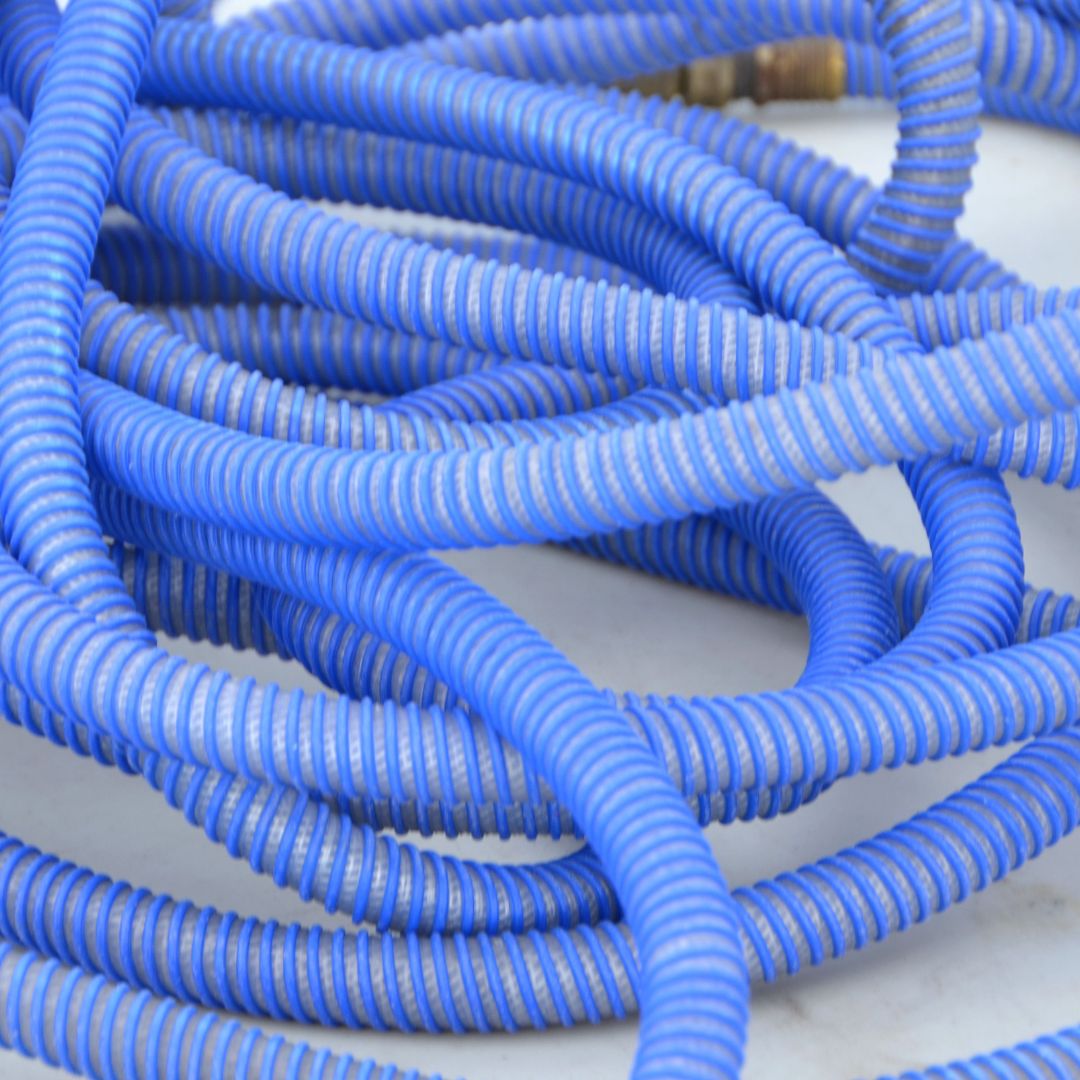 What Types of Silicone Hoses and Tubing Do You Offer?
Flex Technologies offers a wide variety of silicone flex hoses and tubing, including heater hoses, air cooler hoses, vacuum hoses and tubing, and so many more. Check out our full product line on our website today.
PARTNER WITH FLEX TECHNOLOGIES TODAY
Flex Technologies has been offering our industry-leading silicone tubing solutions since 2003. From the food and beverage industry to pharmaceutical, automotive, and medical, we've got your flexible silicone tubing needs covered. Let our friendly customer service associates help you with the perfect silicone flex hoses and tubing for your applications. Shop online today!